Some big news from El Salvador!
August 14

CBN's state-of-the-art lottery system will provide crucial funding to municipal infrastructure, enhance public health, elevate education, and strengthen social services across El Salvador. Together, we're building a brighter future.
Ottawa, CANADA – Canadian Commercial Corporation | Corporation commerciale canadienne (CCC) welcomed the launch of El Salvador's new national electronic lottery today, with a state-of-the-art system built and operated with Canadian Bank Note Company, Limited (CBN) technology. With the support of Canada's Trade Commissioner Service, CCC secured a long-term government-to-government (G2G) contract with El Salvador's Lotería Nacional de Beneficencia (LNB).
CBN will operate the lottery system on behalf of CCC for LNB, which in turn is mandated to allocate lottery proceeds to help fund the country's municipal infrastructure, public health, education and social services, and to support LNB's union members. The Legislative Assembly of El Salvador formally ratified CCC's G2G contract on July 26th, 2022, ushering in expanded commercial and diplomatic relations with Canada.
"Our teams have done an outstanding job in 8 months establishing a modern new national electronic lottery for El Salvador providing both entertainment and social benefits. We look forward to building this new business over the coming years with our partners the Government of El Salvador, LNB and CCC" – Ravi Singh, Vice-President Canadian Bank Note Company, Ltd.
"CCC is proud to promote the growth of trade and investment relationship between Canada and El Salvador, while generating a range of social and economic benefits for the people of El Salvador." – Antony Rizk, Director, Business Development, CCC.
CCC is Canada's government to government contracting agency. Through CCC's G2G contracts, the Government of Canada brings qualified Canadian companies like CBN to meet the needs of government buyers around the world. Every G2G contract has the legal effect of being signed in the name of the Government of Canada and comes with an assurance of contract performance.
About CCC
The Canadian Commercial Corporation (CCC) is Canada's government to government contracting agency. We help build successful commercial relationships between Canadian businesses and governments around the world through our government to government contracting approach. We are also the Government of Canada's designated contracting authority for U.S. DoD requirements from Canada. To learn more about how we have facilitated billions in trade between Canadian businesses and governments around the world, visit https://www.ccc.ca/en/.
CBN Invests in SUSI evo Offset Printing Press
August 10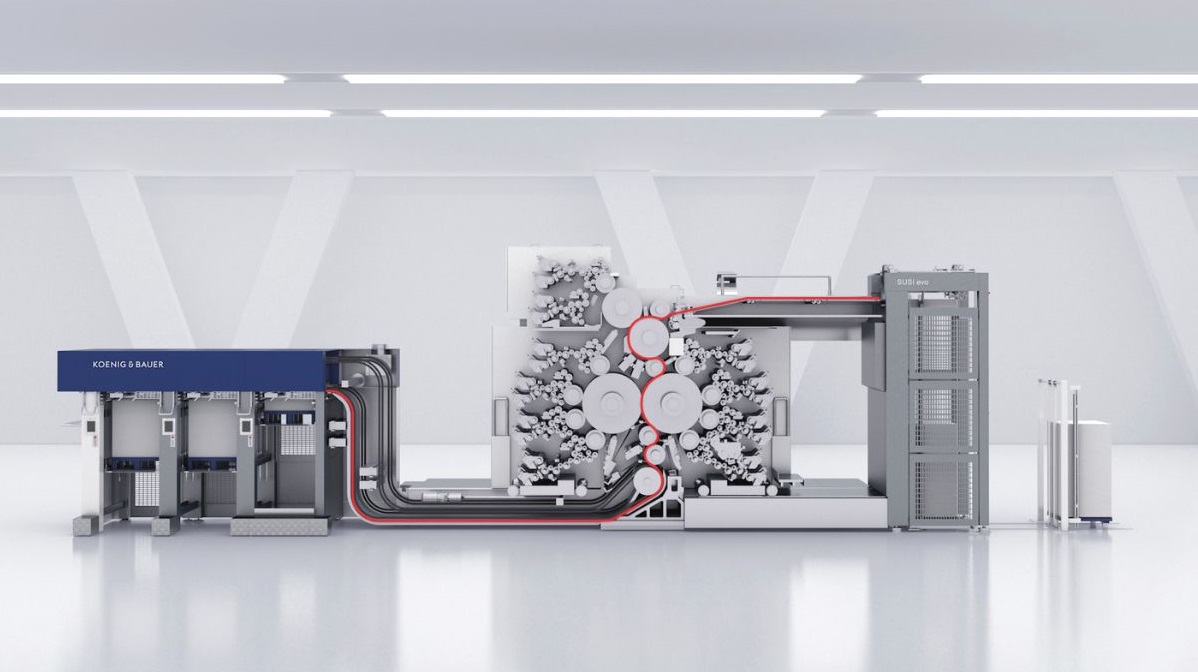 Canadian Bank Note Company, Limited (CBN) is proud to announce the investment in a Koenig & Bauer Banknote Solutions SUSI evo high-security offset printing press. This investment reflects CBN's ongoing commitment to innovation and excellence.
The SUSI evo was selected thanks to its unparalleled capacity to consistently print the most spectacular and complex simultan security designs in an efficient and highly controllable manner.
"With the acquisition of the SUSI evo from Koenig & Bauer Banknote Solutions, we are expanding our capabilities that will enable us to enhance product design and quality," said CBN's COO, Marilou Arends. "This investment is a testament to our dedication to serving our clients with ingenuity, creativity, and passion. We are confident this new equipment will empower us to continue exceeding expectations, raising the bar for innovation, and client satisfaction."
Eric Boissonnas, CEO of Koenig & Bauer Banknote Solutions, added; "CBN is a special organization that has positioned itself as a global leader in security print excellence. We can see clear examples of this on banknotes designed and printed by CBN in circulation around the world. We applaud and support the decision by CBN to ensure that our community maintains the highest standards in security printing. This commitment to excellence is also a commitment to the future and to the people who use and depend upon the security and integrity that CBN brings to national security documents."
Carleton Place & District Memorial Hospital Foundation
July 12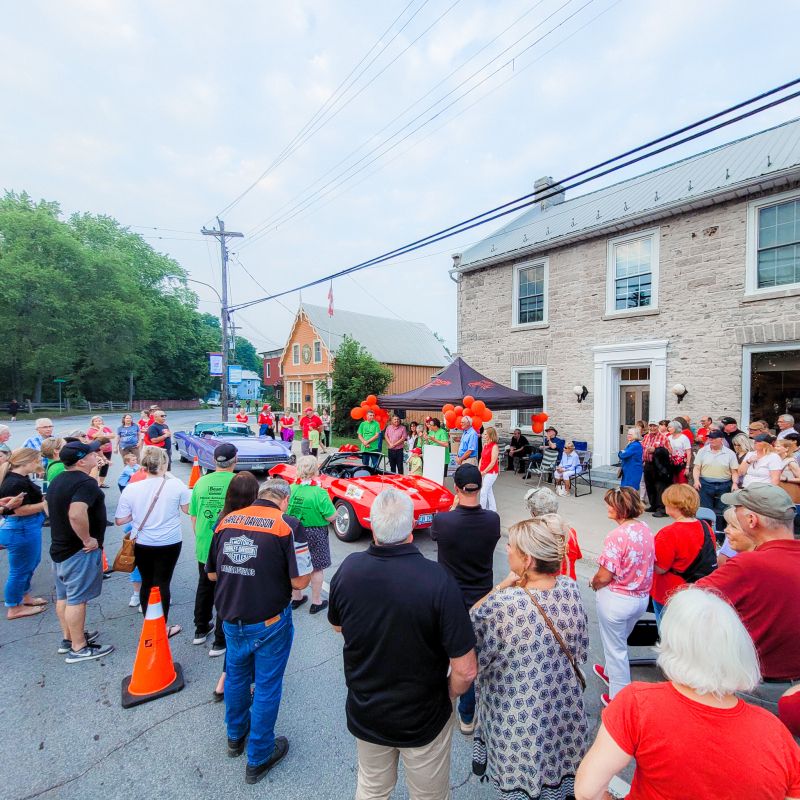 Congratulations to our partners Carleton Place & District Memorial Hospital Foundation with their SOLD OUT WIN2023 lottery! All 23,204 tickets were sold with total sales hitting $555,255! This raffle has made history for their foundation making it the most successful hospital lottery held to date by the Almonte General Hospital Fairview Manor Foundation and the Carleton Place & District Memorial Hospital Foundation.
Celebrations took place at the Almonte and Carleton Place hospitals with the grand prize winner taking home a vintage 1963 Corvette Stingray convertible or $100,000 cash!
Join us and explore our careers opportunities.
Invest Ottawa
July 2, 2023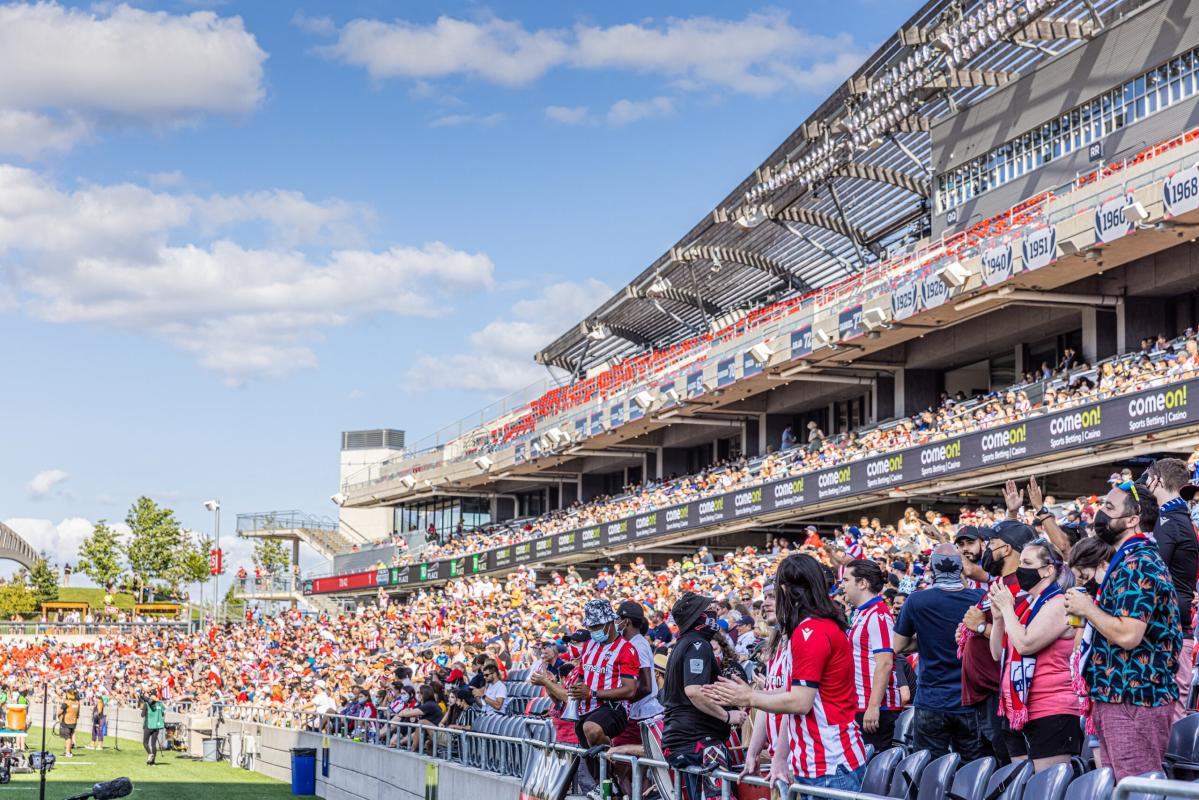 We're thrilled and honoured that Invest Ottawa has highlighted CBN as a great place to work with awesome job opportunities. It's a privilege to be recognized for our innovative work and the impact we're making globally.
We couldn't have achieved this without the dedication of our extraordinary team members.
Are you looking for a new opportunity where your work makes a difference for people and communities around the world. If so, we have some fantastic openings waiting for talented people like you.
At CBN, we believe in fostering a dynamic and inclusive work environment where everyone can thrive and grow together. Check out our career page below to learn more about who we are, the exciting work we do and the opportunities we have in store.
Learn more about careers opportunities with CBN.
It's an exciting time to be part of CBN.
June 27, 2023
At CBN, we are proud of the meaningful work we do. Our innovative products and solutions have a direct impact on the lives of millions of people worldwide. But what truly sets us apart is our exceptional team. When you join us, you become part of a diverse and talented group who are dedicated to excellence. We foster a culture of collaboration, creativity, and continuous learning, empowering each team member to reach their full potential.
If you are ready to make a meaningful impact, we want to hear from you! Whether you're an experienced professional or just starting your career, we have exciting opportunities across various areas of the business.
Visit our careers to explore current opportunities.
At CBN, people start a job and stay for a career.
Happy Indigenous Peoples Day!
June 26, 2023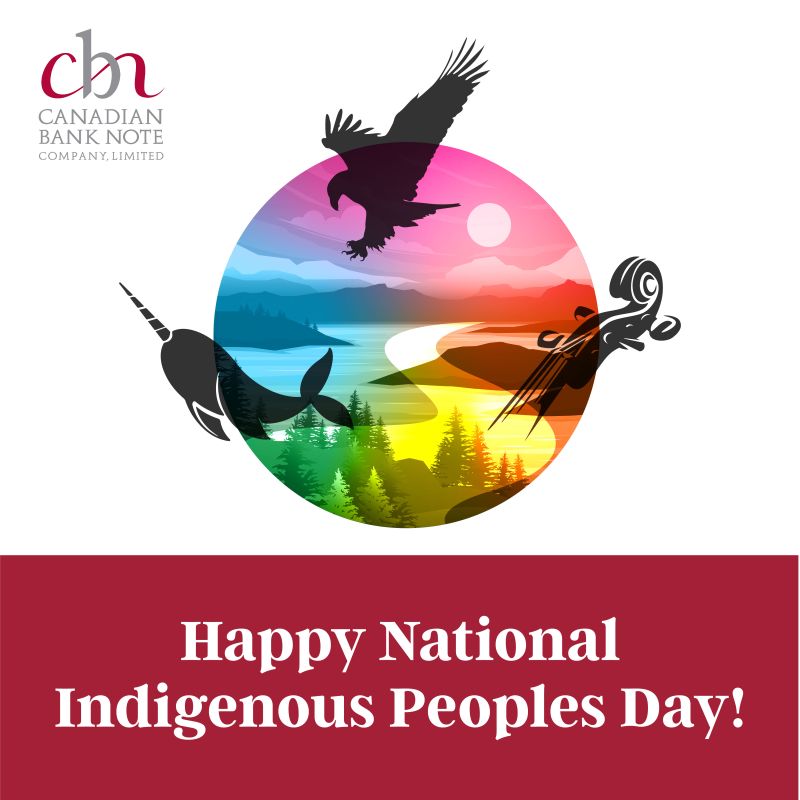 Today, we celebrate and honour the rich and diverse cultures, histories, and contributions of Indigenous peoples around the world.
At CBN, we stand committed to inclusivity, diversity, and cultural appreciation. Today, we reaffirm our support for Indigenous peoples, both within our organization and beyond. We recognize the importance of creating spaces that amplify indigenous voices, promote equitable opportunities, and foster understanding.
Let's engage in meaningful conversations, listen to the stories and experiences of Indigenous peoples, and learn from their knowledge. By embracing cultural diversity and acknowledging the contributions of Indigenous communities, we can collectively make the world a better place.
Vijay Srivastava Concert
June 1, 2023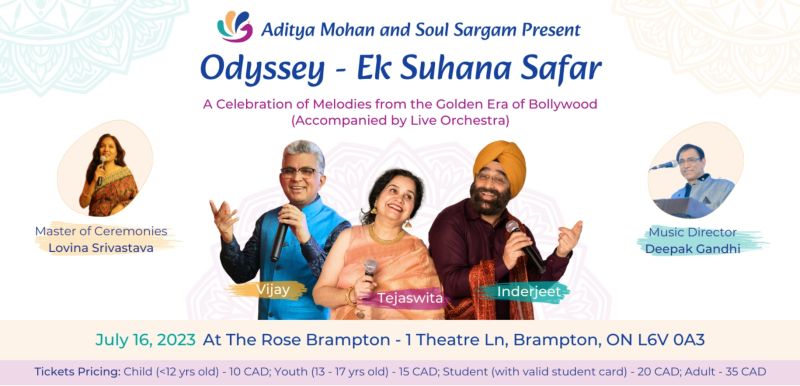 At CBN, we believe in fostering a culture that embraces and supports our incredible staff members not only in their professional endeavours but also in their personal passions. Today, we are thrilled to share and extend our wholehearted support to Vijay Srivastava, a talented member of our team who will be performing in a concert in just a few weeks!
📆 Date: July 16.
⏰ Time: 6:30 p.m.
📍 Venue: The Rose Brampton - 1 Theatre Ln, Brampton.
🎟 Tickets: Brampton on Stage
Vijay is a long-time CBN'er and a very well-known singer who has been entertaining capital-region audiences for many years. He grew up in a musical family in Kanpur, India and learnt Indian classical music from his father, who is an accomplished singer. Vijay has been captivating his audiences through a repertoire of genres like ghazals (romantic poetry) as well as timeless Bollywood songs. Don't miss out on this incredible opportunity to witness Vijay's musical prowess firsthand. Get your tickets via the link below and prepare to be swept away by melodies from the golden era of Bollywood.
Let's come together as a supportive community and show our appreciation for Vijay's incredible talent and hard work.
Best of luck, Vijay! We are proud to have you as part of our team, and we can't wait to witness your incredible performance. Break a leg and shine on stage!
CBN's BLAST Bingo Management System at Power Play Gaming Centre
May 27, 2023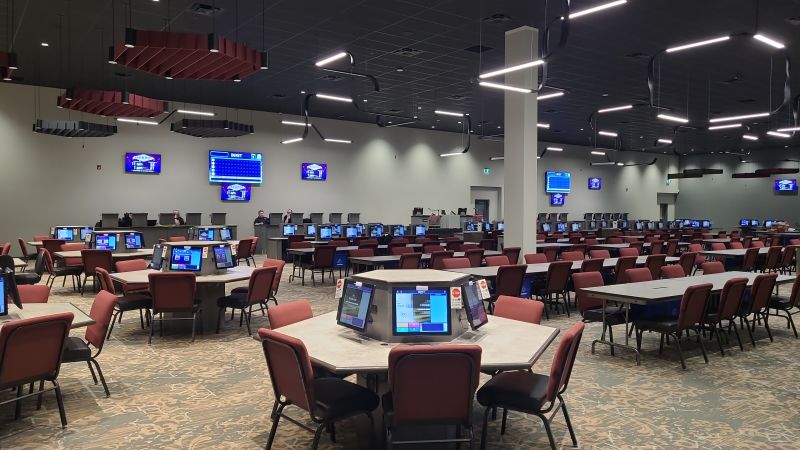 We are excited to announce the launch of CBN's new and advanced BLAST Bingo Management System (BMS) at the Power Play Gaming Centre in the Municipality of Lakeshore, ON. "The BLAST BMS is a purpose-designed digital bingo technology that provides a unique and fun player gaming experience using our state-of-the-art bingo player terminals." said Kirk Arends, Vice-President and General Manager of CBN's Charitable Gaming Division.
The Power Play Gaming Centre is the second of thirty-seven charitable gaming centers across Ontario where the BLAST BMS will be deployed. The BLAST BMS will allow Operators to offer new bingo games and more customer choice while providing a great gaming entertainment experience.
This milestone would not have been possible without the dedication of CBN's highly skilled charitable gaming team based out of Sault Ste. Marie, Ontario. Thank you for going above and beyond to ensure our partners are happy and operating efficiently.
In our partnership with the Commercial Gaming Association of Ontario and the Charitable Gaming Center Operators, CBN is proud to help generate meaningful charitable revenue that directly benefits and positively impacts Ontario's local communities.
Launch of New Wisconsin Driver License and Identification Cards
May 20, 2023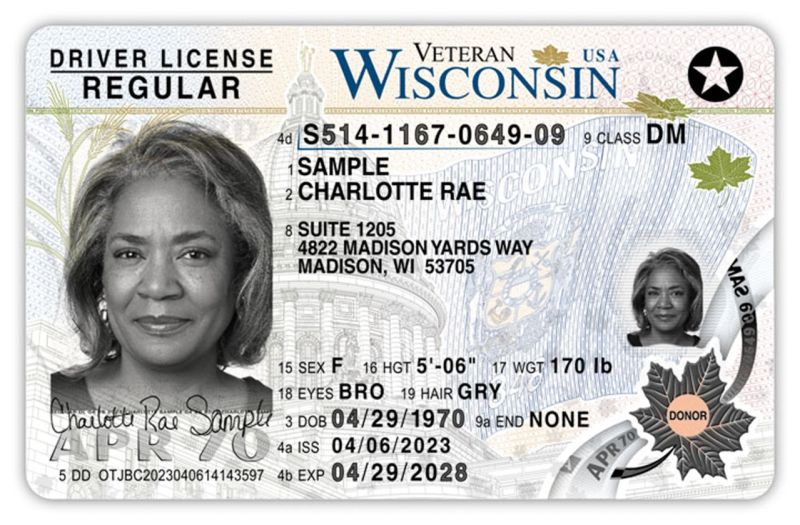 CBN is thrilled to see the launch of the new Wisconsin Driver License and Identification Cards, a CBN Secure Technologies Inc. solution delivered in collaboration with the Wisconsin DMV. These next-generation documents represent a significant leap forward in security, counterfeit resistance, and ease of authentication. The highly secure design incorporates stunning and familiar imagery, including the Wisconsin State Capitol and State flag, celebrating the beauty of the Badger State.
The CBN Intuitive Designs implemented for Wisconsin are packed with advanced security features that provide strong protection and easy authentication, demonstrating our commitment to the effective implementation of security features for a superior user experience.
"It's exciting to celebrate the continued achievements of the CBN and Wisconsin DMV partnership," says Todd Wawryk, Vice President & General Manager, Driver & Vehicle at CBN. "By integrating innovative new features into familiar Wisconsin symbols, these new cards offer enhanced security and easier authentication. Congratulations to Wisconsin DMV on this outstanding intuitive design solution - better security is a beautiful thing."
CBN and its affiliated companies take pride in being a leading provider of driver and vehicle solutions to governments across North America and around the world. We firmly believe that the best results are achieved through fostering strong partnerships built on trust and shared goals. By collaborating closely with our customers, we maximize impact and deliver exceptional results.
2023 ID4Africa Conference
Date: May 17, 2023

Wrapping up an incredible experience at the 2023 ID4Africa conference! It was truly inspiring to be a part of this remarkable event and connect with so many brilliant minds in the ID space.
We're immensely grateful for the opportunity to be present and actively contribute to discussions on identity management in Africa. The chance to collaborate with other leaders has been invaluable, and we're excited about contributing to positive change on the continent.
Thank you to the ID4Africa team and all the participants who made this conference a resounding success. Let's continue working together to empower individuals and communities through secure and inclusive identity solutions. #ID4Africa2023 #collaborationforchange